Burnaby City Dentist
Sedation Information
Dental Services
Dental Sedation in Burnaby
The first step in inquiring about dental sedation is booking a consultation with our experienced sedation dentists to determine your needs and concerns to find the best option for you. The consultation appointment is a conversation only. There is no check-up or procedures done during this time, so you can be assured that your comfort is our top priority. At Burnaby City Dentist, we offer three different levels of dental sedation: minimal, moderate, and deep.
Contact Us
Request Appointment
"*" indicates required fields
Minimal Sedation
Minimal sedation is an option that helps patients feel more relaxed during dental procedures while remaining conscious throughout the appointment. This minimal sedation is achieved with an oral prescription. Our dentists will prescribe you the medicine in advance of the appointment and provide detailed directions on when it should be taken. Minimal sedation is a suitable option to help patients with minor anxiety to feel confident and at ease. It's also a minimal risk treatment that is price sensitive, with a starting price of about $200.
Moderate Sedation
Moderate sedation helps patients with mild to moderate anxiety feel more at ease during dental procedures. This type of sedation is stronger than minimal sedation and is administered intravenously (IV) rather than orally. The IV allows the medicine to take effect quicker and allows our fully trained dentists to adjust based on your needs. Moderate sedation keeps you conscious, breathing on your own, and helps take the edge off the experience. Two sedation dentists will be present for quality care and extra attention during these procedures. The starting price of moderate sedation is $600.
Deep Sedation
Deep sedation is the next level up from moderate sedation. It involves using an IV to help you reach a deeply relaxed state but still conscious. You'll feel as though you are napping, with no pain or awareness of the procedure, but still breathing on your own. This type of sedation is suitable for patients with strong gag reflexes or high anxiety levels during dental visits and procedures. At our clinic, two sedation dentists will be present to provide attentive care during the procedure. The starting price for deep sedation is $1200.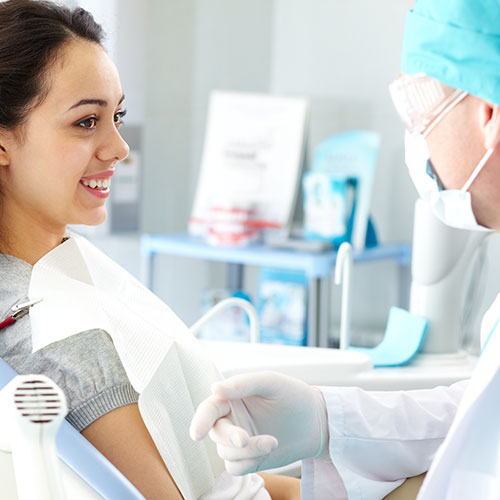 What Is the Difference Between Deep Sedation and General Anesthesia?
When many people hear about sedation dentistry, they automatically think of general anesthesia without realizing there are a variety of other options suitable for most people. One of the main reasons we don't offer general anesthesia in our clinic is that it is a complex process. General anesthesia requires an anesthesiologist and additional breathing support for the patient. Specialized support and equipment increase the length of the procedure and the price. For most dental procedures, the minimal, moderate, and deep sedation options provide in our clinic work wonders for patients who need that extra comfort and support.
Sedation Is Available For Any Dental Procedure – Including Hygiene – No Referral is Required
Our goal is to use sedation to provide a dental experience to patients that include, but is not limited to:
Dentally anxious and phobic patients
Patients that have severe gag reflex
Patients that are allergic to local anesthesia
Patients that are difficult to numb or 'freeze'
Special needs teens and adults
Patients with a high tolerance for mild sedation methods
Book Your Appointment Today